About us
WELCOME TO OUR HOTEL & RESTAURANT
Lucknow is known to be a City of Nawabs and some of the trendiest and modern architectures. Exprress Inn luxurious hotel is located in Lucknow and our Speciality is that we are a multi-cuisine restaurant and banquet hall in Lucknow. We are an ideal stay for the family and visitors.
We serve the variety of cuisines like Mughlai, Tandoori, Chinese and Continental foods and the best thing about our restaurant is that all dishes are prepared freshly with the carefully uses of suitable ingredient source to every individual requirement of our clients demands so that you get the delicious taste of the cuisine which you will want to experience again and again.
We provide a wide range of halls which are perfect for events such as birthday parties, conference hall, family get-together parties, engagement parties, anniversaries parties and many more.
           Exprress Inn is one of the best Hotel and Restaurant in Lucknow. We provide the best luxuries and facilities for the frequenters who come to stay in our hotel.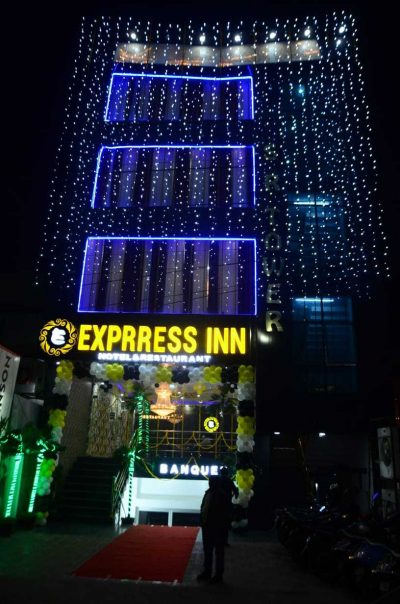 Recharge in
OUR HOTEL ROOMS
WITH FREE WI-FI

Testimonials
WHAT OUR CLIENTS SAY ABOUT US
The hotel is clean and provides u great hospitality.The hotel owner Mr. Rajesh is very helpful and will guide u throughout your stay.The staffs were very helpful.The hotel provides u almost every facilities from good rooms to delicious Food.

Very good for stay in Lucknow, cooperative staff good service about room and food. Nice experience, no need to go out side for food, they will pick you from your point thanks Rajesh bhai and staff
Reach us
HOTEL & RESTAURANT